Thursday, August 13, 2020 -

4:30pm

to

5:30pm
    
About NESEA Night
NESEA Night 2020 is going virtual! Join us in celebrating the contributions of two individuals in our community at NESEA's annual awards reception during the BuildingEnergy Boston conference. In addition to the live presentation of the awards, there will be trivia, prizes, and a chance to send your best wishes to the award recipients.
Registration/Pricing
This community event is open to the public and free of charge. Non-conference attendees can register for an access link here.
BuildingEnergy Boston 2020 attendees can access NESEA Night through the Community Events tab in the virtual conference.
Date & Time
Thursday, August 13, 2020
4:30-5:30pm
Schedule
Welcome

Trivia

Awards Ceremony

Q&A

Prizes

Closing

After Party
Awards Information
Two awards will be presented during NESEA Night to recognize and celebrate the contributions of individuals in our community.
Kate Goldstein Emerging Leader Award
This award recognizes a NESEA Member early in their career for their current engagement and their demonstrated potential to continue to meaningfully affect the future of NESEA.
In 2014, James Moriarty co-founded Sustainable Comfort with the mission of creating thoughtful, sustainable, and impactful buildings. He has a passion for understanding the systems perspective of complex environmental, economic, and infrastructure issues in his personal and professional life. Read more...
Distinguished Service Award
Since 1993, this award has annually recognized a NESEA Member who has made a significant contribution of time and service to the organization.
Marc Sternick is an architect who specializes in high-performance buildings. He has used this expertise to design and assist in the master planning of over a dozen affordable housing developments, in addition to his work on other types of commercial and institutional buildings. Read more...
Congratulate Marc and James!
Select a link below and you will be directed to their Guest Books.
 
NESEA Night After Party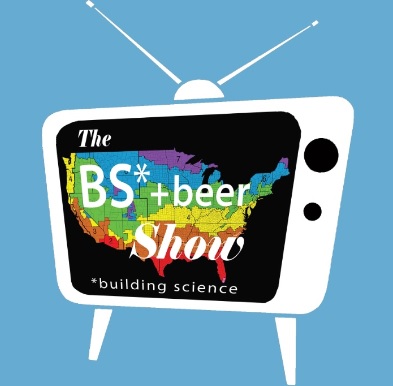 Following the NESEA Night festivities, we invite you join the virtual after party, hosted by our friends on the Building Science + Beer Show. This week's episode of the popular web series will focus on Kitchen Ventilation and will feature guest speakers Kyle Macht, Ben Bogie, and Ross Trethewey.
This is a free event, but you'll need to register at the BS + Beer website.
About the Show
For years people have been getting together locally to talk building science. And now we are bringing it to the whole country with an online discussion group / panelist format. The BS + Beer Show is an online talk show focusing on hot topics in building science. Their mission is "To spread BS far and wide, and to have fun doing it."
Questions? Contact Katie Schendel at kschendel@nesea.org.