Meet the 2023 BuildingEnergy NYC Content Committee
The content of BuildingEnergy NYC is curated by a volunteer committee of NESEA Members, who collectively put in hundreds of hours throughout the year to ensure that conference sessions are genuinely useful to attendees. If you are interested in serving on a future committee, please contact Ben Sachs-Hamilton, Conference Manager, at bsachs-hamilton@nesea.org.
2023 Conference Chairs
Michaela Boren-Kapadia, LEED Green Associate, MFBA, is the Manager for Green Programs at 32BJ Thomas Shortman Training Fund, a joint labor-management partnership that offers free training to eligible 32BJ building service union members. Her role at 32BJ includes managing more than 16 green courses, teaching the LEED Green Associate course, and working with property managers and building operators in creating courses that give 32BJ members the tools and training they need to meet green-related challenges and grow in a quickly changing building industry. Michaela's experience includes training unemployed adults and helping them enter the "green" industry through grant-funded workforce development programs at LaGuardia Community College, and managing energy training courses for city building operators under NYC Department of Citywide Administrative Services through EMI at CUNY SPS. Before returning to 32BJ Training Fund, she was part of EN-POWER Group's lighting team as a project manager. She received her BS in Environmental Science from Ateneo de Manila University in the Philippines, and her Master's in Environmental Studies from University of Pennsylvania.
Christina McPike is the Director of Energy & Sustainability at WinnCompanies, a 50-year-old multifamily housing owner, developer, and manager. Since joining Winn's Energy & Sustainability team in 2013, Christina has implemented over $30 million worth of energy efficiency upgrades across Winn's portfolio. Under Christina's leadership, WinnDevelopment successfully integrates high performance design in every project, from occupied moderate renovations to ground up new construction and deep energy retrofits. Christina is a proud Lifetime Member of NESEA.
2023 Conference Vice-Chairs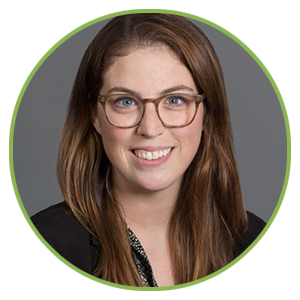 Danielle Donnelly
 is Assistant Vice President of Sustainability Programs and Manager of the Climate Friendly Homes Fund (CFHF) Program at the Community Preservation Corporation. In her current role, she oversees CPC's sustainability-related educational programming, has published a number of case studies and guides highlighting energy efficiency opportunities for buildings seeking private and public financing, and provides technical support to CPC customers and partners. In her role as Manager of the CFHF, she coordinates the internal and external resources needed to standup and administer $250MM dedicated to electrifying existing buildings. Before joining CPC's Sustainability Team, Danielle was a Program Coordinator in charge of monitoring and compliance for CPC's Sandy Build it Back and SPARC storm recovery programs. She comes to CPC from New York City Human Resources Administration where, as a Community Associate, she conducted outreach to LMI tenants and seniors to help them navigate HPD and Department of Finance resources for repairs, rental assistance, and tax credits. She graduated from the University of Connecticut 2014 with a B.A. in English and Political Science.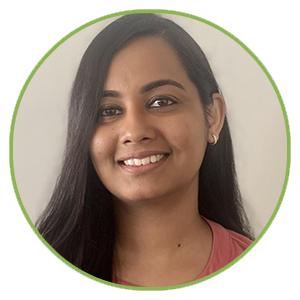 Monisha Royan is an architect, sustainability specialist and entrepreneur focused on building energy performance and climate-responsive design. She has applied sustainable design solutions in new construction and building retrofits in India. She has also worked with an internationally diverse team in Germany and Cyprus and promoted the reuse of material through experimental parametric architecture. She founded WindSSim that educates students, trains faculty, and professionals using the Water Table apparatus to make actionable design decisions to improve natural ventilation in buildings. She has also presented her research on mixed-mode ventilation to reduce cooling and carbon emissions while improving indoor air quality in buildings at Inspire 2017 (Jaipur), PLEA 2018 (Hong Kong), IBPSA (Rome) conferences. She has published her research paper in Energy and Buildings 2020 Journal. Monisha is also interested in exploring computational building design, Life Cycle Assessment, Daylighting, and Energy Modeling. Monisha's goal is to work towards sustainability and help emerging professionals to achieve gender equality.