From NESEA's Executive Director, Florence MacGregor: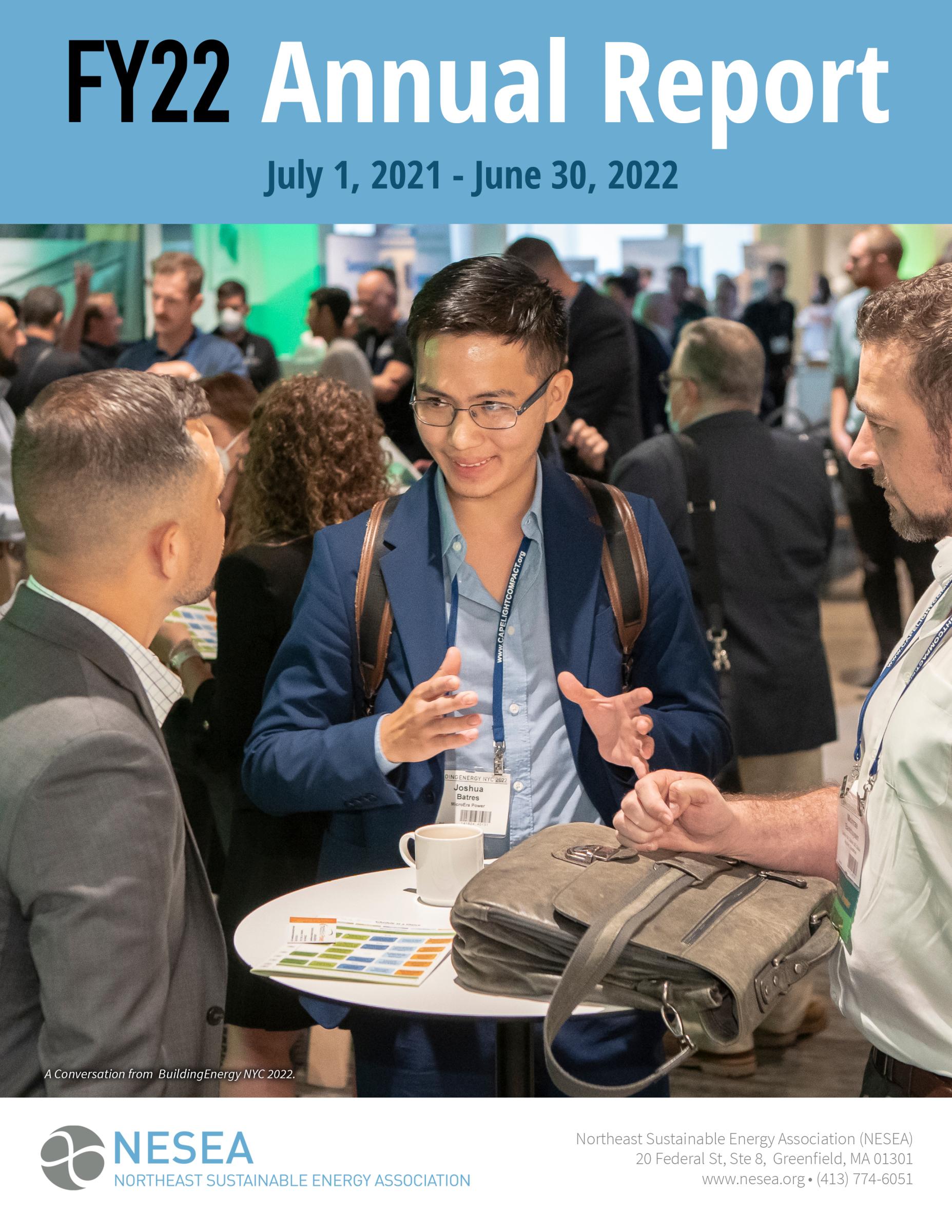 A Year of Transitions
If the goal of the annual report is to give the extended NESEA community a summary of what happened in the previous fiscal year, I think it's an imperfect format. Within this report, you can see a snapshot of our year-end financials; acknowledgement of the individuals, households, and companies who donated to support NESEA's continued operations and programs; a list of our industry leader members; and a "By the Numbers" section, which will give you some quick figures around the programs we ran, the people we engaged, and the events we held. But that isn't the whole story.
View NESEA's FY22 Annual Report here.
View Past NESEA Annual Reports