BuildingEnergy Boston 2020 will take place as a virtual conference and trade show, Wednesday–Friday, August 12–14, 2020. If you'd like to learn more about the virtual conference format, we invite you to take a tour of the new platform with NESEA's Executive Director, Miriam Aylward, and to read more about some of its specific features below.
Welcome to Pathable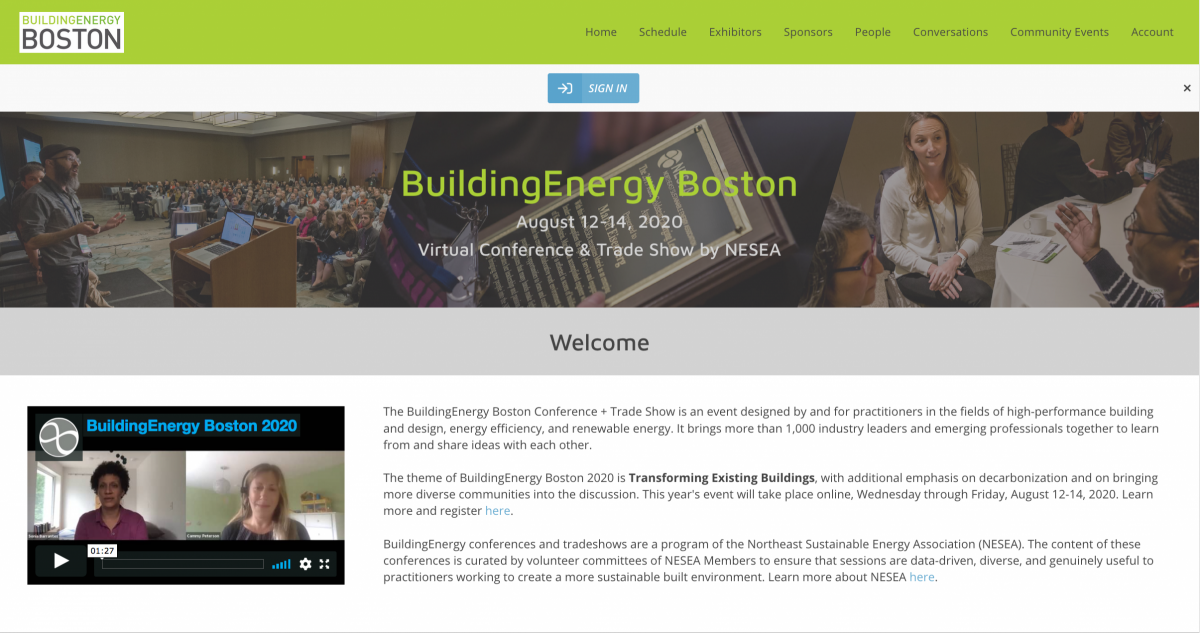 We are thrilled to have chosen Pathable as our virtual platform for BuildingEnergy Boston 2020. In addition to being extremely user-friendly, Pathable prioritizes the connection and community that make BuildingEnergy Boston a can't-miss annual event. You can count on seeing cutting-edge sessions, connecting one-on-one with new contacts and familiar friends, participating in community events, and making business deals on a vibrant virtual trade show floor.
When you arrive to our virtual site (details will be sent to registrants closer to the date), you'll want to immediately sign in to your account. This will give you access to accredited sessions, virtual trade show booths, community events, other attendees, and more.
 
Agenda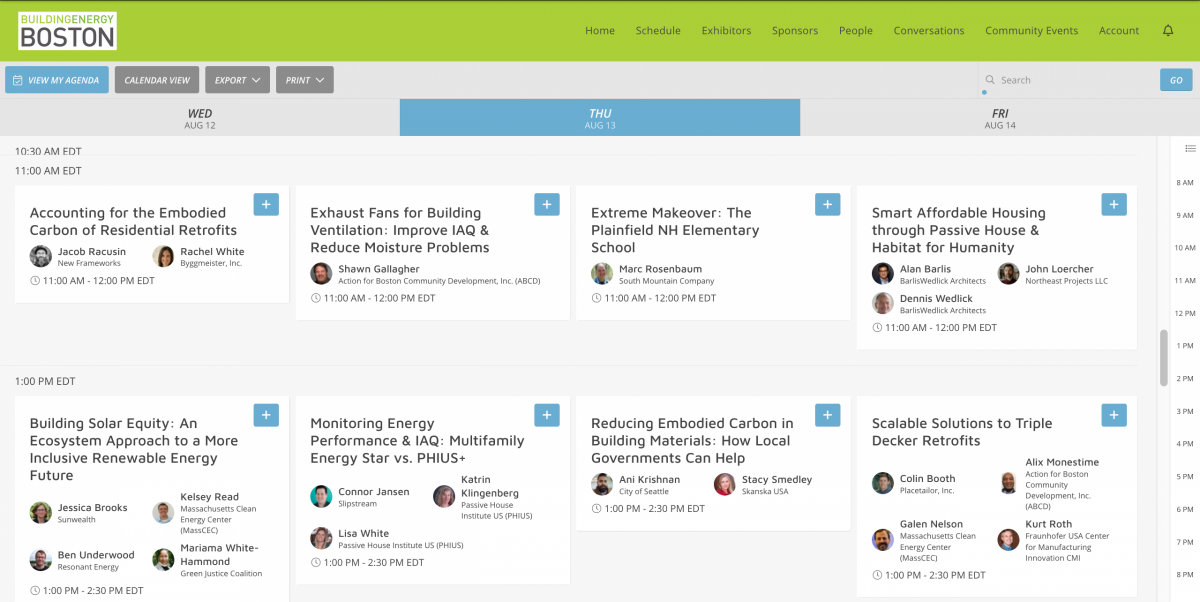 On the agenda page, you'll be able to view and learn more about the full event schedule, including: product demos, accredited sessions, community events, and more.
Once you are signed in to your account, you can add specific sessions and events to your personal agenda, which gives you the option to receive notifications when your meetings are starting.
 
Sessions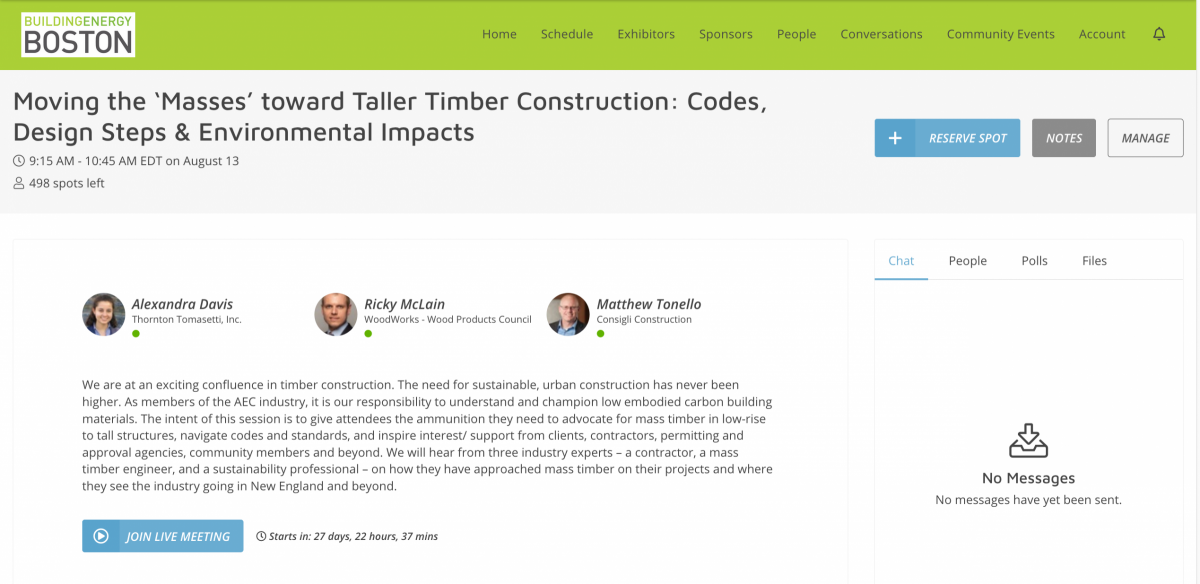 From the agenda page, you can navigate to individual sessions. On each session page, you can learn more about the session topic, access the profiles of speakers, take polls and view documents add by the speakers, and - when the session begins - ask questions directly to the speakers through the chat function.
On Wednesday, you'll be able to access sponsored sessions, product demonstrations, and the keynote address. On Thursday and Friday, you'll be able to access accredited sessions (and don't forget you'll be able to view recordings of these sessions for 365 days after the event).
 
Trade Show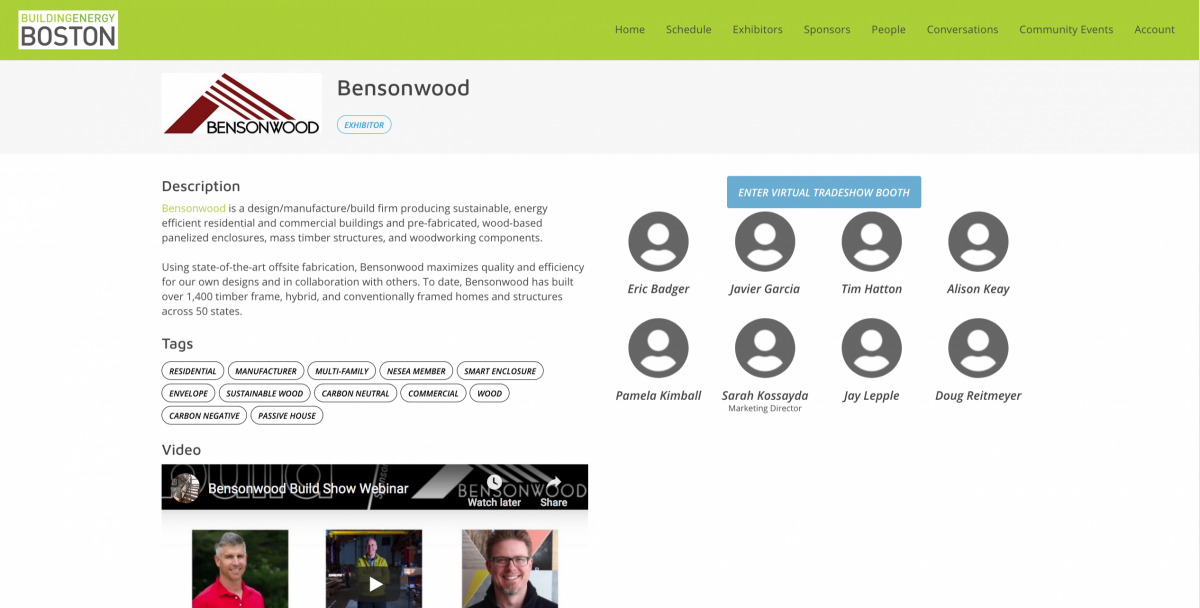 From the virtual trade show hall, you can begin to explore the cutting-edge products and services that our 2020 exhibitors have to offer.
On each exhibitor's individual page, you can learn more about their company, watch videos and read literature that they provide, message their representatives, and enter their "virtual trade show booth." This features allows you to enter a Zoom-like conference room where booth staff will be available to chat and answer any questions you may have.
 
Networking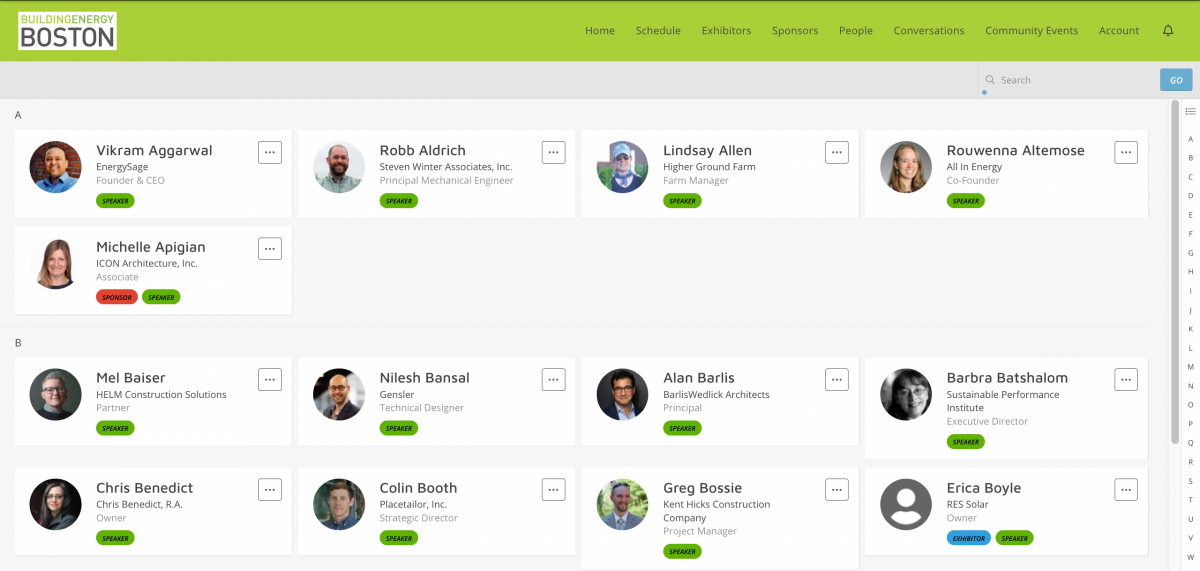 One of our favorite features of Pathable is the ability to connect with speakers, sponsors, and other attendees one-on-one. It's not quite the same as bumping into someone in the hallway between conference sessions, but we think it's a great alternative!
You can visit the profiles of other attendees (which include their headshot, bio, company, and job title) to learn more about their work. From there, you can either send them a direct message through the Pathable (which will also appear in their email inbox), or request to schedule a video meeting with them through Pathable's video chat function.
 
---
If you have any questions about the event, please contact us at registration@nesea.org.