In This Issue
Conference News • NESEA News • Featured Jobs • Community News • Featured Benefit
Daphany Rose Sanchez
Kinetic Communities Consulting

Chris Benedict
Chris Benedict, R.A.

Rev. Mariama White-Hammond
Green Justice Coalition
Transformation: We're All In
With the BuildingEnergy Boston 2020 theme of Transforming Existing Buildings in mind, we are pleased to announce this year's keynote address, taking place on Monday, March 23 from 8:30am to 10am, Transformation: We're All In.
To meet urgent carbon reduction goals, we need to transform existing buildings on a massive scale and at an unprecedented pace. For reasons both ethical and pragmatic, social justice must be a central component in this transformation.
Presenters Chris Benedict of Chris Benedict, R.A., Daphany Rose Sanchez of Kinetic Communities Consulting, and Rev. Mariama White-Hammond of the Green Justice Coalition will discuss:
Why should we emphasize social justice in our BuildingEnergy agenda?
How can we connect residents and communities, builders, financiers, manufacturers, and policy-makers to achieve this pace and scale?
What evidence assures that success is possible here and now and inspires us to push forward?
View all accredited conference sessions here.
Complimentary Professional Headshots
We're pleased to once again offer professional headshots on the trade show floor on Monday, March 23, 1pm–6pm. This is a part of E4TheFuture's Faces of EE campaign, which seeks to build support for smart energy policy by showing policymakers how strong our workforce truly is in every US region.
COVID-19 Updates
NESEA is carefully monitoring the evolving situation with COVID-19. We are working closely with the Westin Boston Waterfront Hotel and Boston Convention & Exhibition Center to employ common-sense, best-practice measures for health and safety. We don't anticipate needing to make any significant changes to the BuildingEnergy Boston program. Contact registration@nesea.org with questions.

Meet the BuildingEnergy NYC 2020 Content Committee
We are pleased to announce that 14 NESEA Members have been selected to serve on the BuildingEnergy NYC 2020 Content Committee. Over the next few months, they will develop the session lineup for this year's conference by peer-reviewing proposals submitted by the NESEA community.
This year's committee is led by Co-Chairs Andrea Mancino of Bright Power and Sara Bayer of Magnusson Architecture and Planning and by Vice Chairs Gwen McLaughlin of TRC Solutions and Adam Watson of L+M Development Partners.
Propose a Conference Session for BuildingEnergy NYC
The Conference Chairs for Building Energy NYC 2020 (September 24), invite you to propose sessions in support of this year's conference theme: Carbon. Given the urgency with which we must dramatically reduce carbon emissions, we are expanding the scope of BuildingEnergy NYC beyond operational performance to include the carbon impact of buildings throughout their entire life cycle.
Proposals will be reviewed and vetted by a volunteer NESEA-Member committee to ensure that sessions are data-driven, diverse, and genuinely useful. The deadline to submit is April 7. We look forward to hearing from you!
Other NESEA News
Emerging Professional Scholarship for Travel Exchange
A group of professionals from the Northeast is heading to Miami, Florida from April 5-8 for an immersive, multi-day trip, focused on building coastal resilience. NESEA will be funding one emerging professional to join the delegation. The application for this exciting opportunity closes on Tuesday, March 10 at 8pm. Learn more here. Contact fmacgregor@nesea.org with questions.
In Memoriam Page
NESEA has created an In Memoriam page to honor and acknowledge members of the NESEA community who have passed away. The page allows people to add comments and condolences to the notices. We encourage you to add your remembrances to honor the memory of these individuals.
Join Us in Congratulating the 2020 NESEA Awards Recipients
After a call for nominations from our community, two committees of NESEA Members have voted to recognize the contributions of one emerging leader and one distinguished servant. The awards will be presented on March 23 during NESEA Night at BuildingEnergy Boston 2020.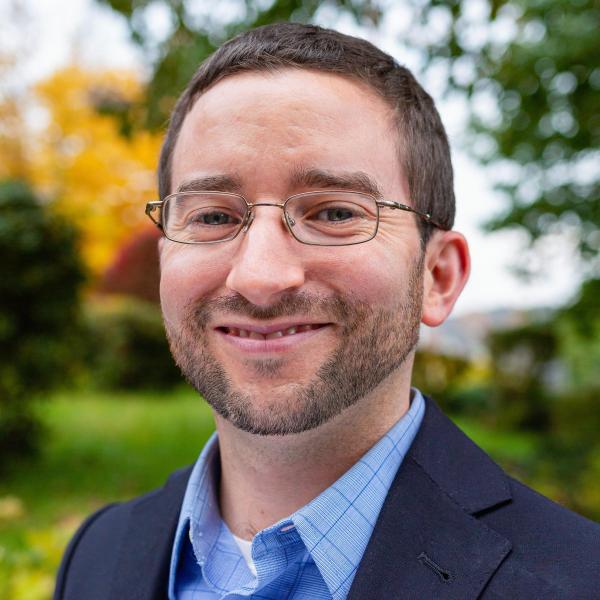 Kate Goldstein Emerging Leader Award
This award recognizes a NESEA Member early in their career for their current engagement and their demonstrated potential to continue to meaningfully affect the future of NESEA.
In 2014, James Moriarty co-founded Sustainable Comfort with the mission of creating thoughtful, sustainable, and impactful buildings. He has a passion for understanding the systems perspective of complex environmental, economic, and infrastructure issues in his personal and professional life. Read more...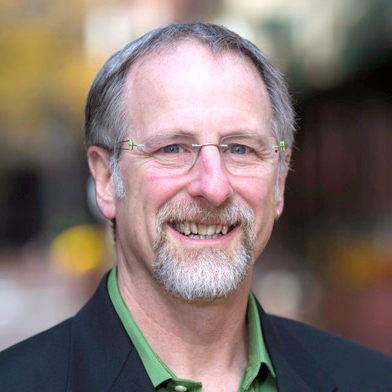 Distinguished Service Award
Since 1993, this award has annually recognized a NESEA Member who has made a significant contribution of time and service to the organization.
Marc Sternick is an architect who specializes in high-performance buildings. He has used this expertise to design and assist in the master planning of over a dozen affordable housing developments, in addition to his work on other types of commercial and institutional buildings. Read more...
Welcome to Our Newest Business & Academic Members
For a directory of all NESEA Business and Academic Members visit the NESEA Business Member Directory. You can learn more about business and academic membership on our website.
---
Featured Jobs
The ability to post on NESEA's Jobs Board is a NESEA Business and Academic Member benefit. To post a job, click here or contact Florence MacGregor. Individual members can also post their resumes to our Resume Bank, which business and academic members can access to search for new hires.
Here are a few of this month's featured jobs:
Energy Technology & Engineering Intern at South Mountain Company
Martha's Vineyard, MA - South Mountain Company is a mission-driven certified B-Corp, a worker-owned cooperative and a triple bottom line company. We strive to create an exemplary workplace dedicated to helping you thrive both professionally and personally. Through this internship, you'll gain hands-on experience in the field of renewable energy; support a uniquely aligned team of engineers, installers, and administrators; and contribute, in a meaningful way, to our efforts to mitigate climate change. Learn more...
Assistant Professor (Tenure-Track) Architecture at Keene State College
Keene, NH - The Department of Sustainable Product Design and Architecture at Keene State College invites applications for a full-time, tenure-track Assistant Professor position in the Sustainable Architecture and Building Science Program beginning Fall 2020. The focus of the position will be teaching courses in architectural design, visual communication, and digital technology. Additional areas may include design-build, commercial construction and building information modeling. Course formats include classroom teaching, lectures, and laboratories, and working with students on applied research projects. Learn more...
Construction Project Manager at Jack Miller Contractors
Williamstown, MA - Jack Miller Contractors is an award-winning, full-service general contractor building distinctive new homes, high-performance commercial market and remodel projects. We're seeking a highly-skilled and experienced project manager with demonstrated successful delivery of high-performance single-family residential and commercial projects up to $5M value. Learn more...
---
Community News & Events
We'd like to help spread the word about upcoming member events and news items. Submit news items via this form or post an event to our community event calendar, and we'll try include it in the next Members Monthly.
GPRO Operations & Maintenance Essentials
Where: New York, NY
When: March 6–March 13
Cost: $350–$400
Urban Green Council's GPRO Operations & Maintenance Essentials (O&M) course provides building professionals with strategies to improve efficiency, comfort, and health. This course is ideal for property managers and building staff in multifamily residential and high-rise commercial buildings, including: building superintendents, operators, facility and property managers, operating engineers and stationary engineers. Learn more...
Northeast Solar & Storage Forum 2020
Where: New York, NY
When: Wednesday, March 11
Cost: $995 (Use code NESEA15 for 15% discount)
The Northeast is one of the fastest growing regions for solar and energy storage. With strong policies for renewables and a local hive of innovative clean energy companies, it has the potential to lead the nation towards a decentralized and decarbonized electric future. Join the region's leading developers, financiers, technology vendors and policymakers on March 11 for a day of networking, in-depth conversation, and exclusive Greentech Media and Wood Mackenzie analysis. Learn more...
Women in Green: Culture of Courage
Where: Boston, MA
When: Monday, March 30
Cost: $120
This event, hosted by USGBC MA, is for professionals to network and connect with leaders in the field, promote women's leadership across the environmental and built environment industry, and to channel our efforts to build a better world where all people have equal access to and are involved in leadership and decision-making. Enjoy breakfast as we center ourselves and envision how together we can heal the planet. Learn more...
RESNET Hybrid HERS Rater Training
Where: Manchester, NH & Online
When: March 30–May 8
Cost: $2595 (funding available)
The Northeast Home Energy Rating System Alliance (NEHERS) offers hybrid HERS rater training classes which include an online and a classroom training component. Both online and classroom components are required for Rater Certification. This course has been approved by the Massachusetts Workforce Training Fund, which has funds available for employee training. Learn more...
BuildingsNY
Where: New York, NY
When: Tuesday & Wednesday, April 28 & 29
Cost: Varies
For 35 years BuildingsNY has been the leading event for NYC building professionals, including Building Owners, Property Managers, Facility Engineers, Managing Agents, Energy Engineers and Superintendents. This annual event brings together more than 5,550 industry professionals and will provide you with the tools and suppliers you need to increase your building's profitability, grow your businesses, and operate efficiently. Learn more...
Facilities and Campus Energy Summit
Where: Washington, DC
When: Wednesday & Thursday, April 29 & 30
Cost: $895
This summit is designed to provide an interchange of knowledge and serve as a catalyst for collaboration across federal, state and private sector institutional, and commercial facility and campus energy stakeholders. The key focus and goals include: Improving resiliency from both cyber and weather related threats, increasing efficiency in energy management through supporting IT capabilities and proven business models; onsite power generation and the integration of renewables to support sustainability and resiliency. Learn more...
Passive House 2020: Choose Your Future
Where: New York, NY
When: June 9–June 13
Cost: $405 (until April 30)
NAPHN's Passive House 2020: Choose Your Future is a call to action – to recognize the power of individuals to produce change and to build a movement; a call for us all to not forfeit our influence over events but to use it. There will be in-depth workshops for the two days prior to the conference and building tours the day after. Building owners, industry professionals, manufacturers, and policymakers will share how they leverage the international Passive House Standard, and choose their futures. Learn more...
New Episode of Buildings and Beyond Podcast
Buildings and Beyond is a podcast by Steven Winter Associates that explores how we can create a more sustainable built environment by focusing on efficiency, accessibility, and health. Listen to past episodes or subscribe on your favorite podcast platform here.
Check out their newest episode (featuring BuildingEnergy Boston), "A Path to Zero Waste," here.
Passive House Accelerator Interviews BuildingEnergy Boston Speakers
Massachusetts has recently seen some exciting momentum in the Passive House industry. Zack Semke of Passive House Accelerator interviewed Beverly Craig of MassCEC, Julie Klump of Preservation of Affordable Housing, and Nate Thomas of The Architectural Team, about the policy catalysts behind this momentum and two affordable housing projects that have emerged from it.
Beverly, Julie, and Nate will present on Tuesday, March 24 at BuildingEnergy Boston in a session titled, What's So Different about Designing & Building Multi-Family Passive House? Read Zack's full interview with them here.
---

Annual Lifetime Member Breakfast: NESEA Lifetime Membership is a great way to show your life-long commitment to NESEA's mission. In addition to standard member benefits, lifetime members are invited to attend the annual NESEA Lifetime Member Breakfast at BuildingEnergy Boston. View the current roster of lifetime members and learn more about this level of membership here.
---